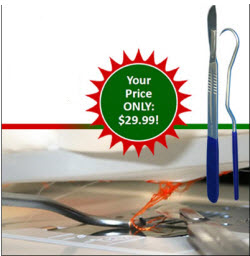 Floriani Thread Nest Tool
Quantity in Basket:
None
Code:
RT-NEST
Our Price:
$29.99
Shipping Weight:
0.50 pounds
Introducing Floriani Thread Nest Tool
Never ruin another embroidery project due to thread nesting in the bobbin area. Using the "NEW" uniquely designed RNK Thread-Nest Tool Set you will be back to embroidering in no time and your project will be free of damage! The long hook and blade tool system are specifically designed to lift your hoop/fabric and cut through tangled threads accurately and precisely!
Similar tool sets run for $40 - $50, but Floriani is bringing it to you for JUST $29.99!