RNK Bling Bundle
Quantity in Basket:
None
Code:
RSP-BLING
MSRP:
$100.00
Our Price:
$69.99
Shipping Weight:
2.00 pounds
RNK Bling Bundle
Add even more sparkle and shine to your projects with RNK's Bling Bundle! This bundle is a brilliant example of RNK's brightest tools and accessories, perfect for anyone who wants to add something extra to their projects. With a retail value of $100, this bundle is available for only $69.99 during our Year End Sell Out!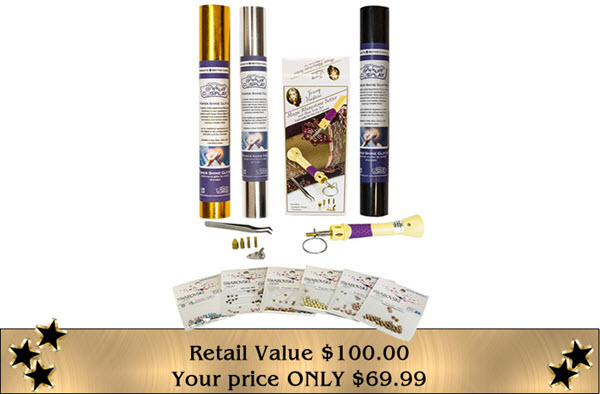 Bundle Includes:
• Jenny Haskins Magic Rhinestone Setter and Mini Iron Set
• 6 packages Swarovski Crystals FREE!
• Power Shine Foil Gold 9" x 12"
• Power Shine Foil Silver 9" x 12"
• Power Glitter Shine Black 18" x 12"
*Swarovski Crystal colors subject to change.