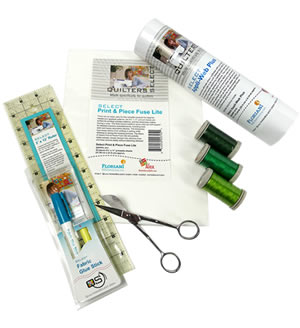 Quilters Select Applique Starter Kit
Quantity in Basket:
None
Code:
QSP-ASTK
MSRP:
$130.00
Our Price:
$99.99
Shipping Weight:
2.20 pounds
Quilters Select Applique Starter Kit

Bundle includes:
Leaf Appliqué Starter Project CD
Select Appli-Web Plus, 10" x 10yds
Select Print & Piece Fuse Lite, 8.5" x 11" 25 sheets
Select Glue Stick with Refill
Select Ruler, 3" x 12"
Wave Appliqué Scissors (right handed)
3 spools of Para-Cott on Poly (400m each, 80wt)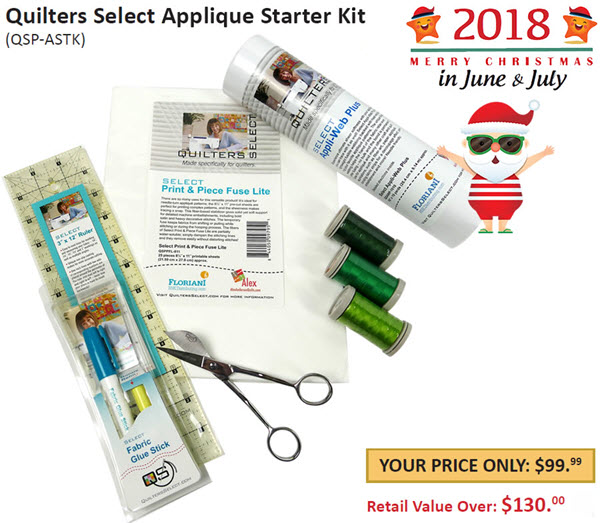 Explore the world of applique this Christmas in June & July!
This bundle has the stabilizers and tools, including one of our popular Select Rulers, that YOU need to MAKE BEAUTIFUL APPLIQUE!
And if you are a beginner, we've got a starter project CD, to give you practice creating layered 3-D applique using leaves that can be added to any Holiday or Fall project! Includes 3 different colors that can be used to match your choice of fabric for the leaves as well.