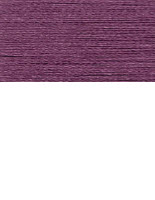 PF0654 - Orchid
See details to select a size
1000M & 5000M 40 wt. Polyester
Quantity in Basket:
None
Code:
PF0654
Our Price:
$4.20
Shipping Weight:
0.10 pounds
Floriani Polyester Thread
Over 300 colors of beautiful Embroidery Thread. Five year dye lot guarantee color fast and strong
Floriani 100% Polyester Embroidery Thread has a beautiful sheen that is brighter than most rayon's, and yet it has all the strengths of 100% polyester. It is manufactured with a tinsel strength designed to run smoothly on any machine including high speed commercial embroidery machines.
Floriani 40 Weight Polyester Threads are available in 1000m/1100yds Cone and also 5000m/5500yds cones.
Due to the difference in monitors, the color samples shown are for reference only. Please refer to a color card for exact color matches.