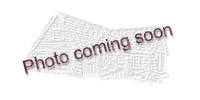 Paisley 70% Pashmina & 30% Silk Shawl - White/White
Quantity in Basket:
None
Code:
PASH-P-W
MSRP:
$39.95
Our Price:
$29.95
Shipping Weight:
1.00 pounds
Shawls measure 27" wide by 72" long including a ?" fringe.
Pashmina Shawls are all the rage today. These wonderful 70% Pashmina & 30% Silk Shawls are ideal for embroidery and they are wonderful to wear with a coat or your favorite sweater.
Three shawls are used to create this beautiful skirt! Add some of Jenny's wonderful embroidery designs for a look that is sure to get raves! The pattern is free when you purchase 3 or more Pashmina Shawls!