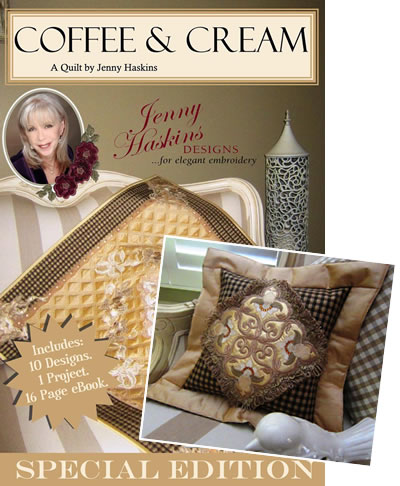 Coffee and Cream Special Edition CD
Quantity in Basket:
None
Code:
J32SE
Our Price:
$49.99
Shipping Weight:
0.20 pounds
Coffee and Cream
Coffee & Cream is a small silk quilt that is quilted, using an open built-in decorative stitch, to diagonally quilt the center square. This stunning rayon thread quilting is the perfect background for luscious embroidered padded applique, which is made even easier using Jenny's Embroidered Decoupage® technique. The quilt is easily pieced using the Jenny Join, for perfectly flat seams, with the embroidery designs being enhanced with glittering crystals and filigree lace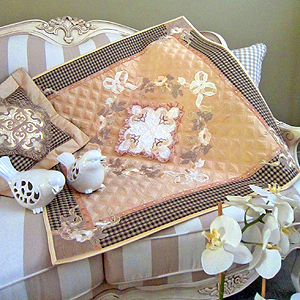 The COMPLETE INSTRUCTIONS and ALL EMBROIDERY DESIGNS needed to make the Coffee and Cream Quilt and Pillow are included on the CD.