Brother ScanNCut Settings Tips & Tricks
Quantity in Basket:
None
Code:
HY505330
MSRP:
$30.00
Our Price:
$25.00
Shipping Weight:
0.40 pounds
Brother ScanNCut Settings Tips & Tricks by Hope Yoder
Do you own a ScanNCut® die cutting machine?
This little booklet has all you need to jump-start your way to cutting all kinds of materials including: cotton fabric, felt, chalkboard fabric, Stitch N Shape®, cardstock, transparency film, heat transfer vinyl, Kiwi paper, tackle twill, Kraft-tex™ and rhinestone template material.
This booklet contains the mat type, blade type, blade depth, cut speed and cut pressure for each material listed.
BONUS: Includes a CD with a quick-start video for using SVG artwork files found on Hope's Embroidery Collections in the ScanNCut web canvas along with a glass-etching and heat transfer vinyl T-shirt project.
Booklet Size: 8.5" x 11"
Pages: 24
CD: Includes Glass Etching Video, .fcm file; Heat Transfer Vinyl T-Shirt Project Video, three .fcm files; Video on how to use Hope's SVG files (found on her embroidery collection CDs) in the free web program found at www.ScanNCutCanvas.Brother.Com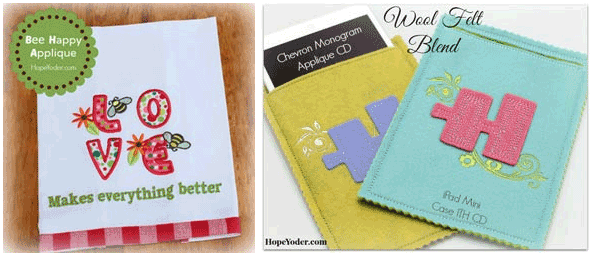 In a hurry? We can E-mail your Designs CD to you!!
Your CD will then be shipped separately.