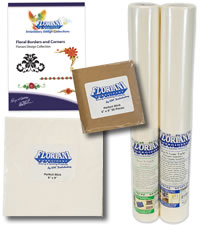 Floriani Hard to Hoop Bundle
Quantity in Basket:
None
Code:
FSP-H2H
MSRP:
$399.00
Our Price:
$199.99
Shipping Weight:
3.50 pounds
Floriani Hard to Hoop Bundle
These stabilizers are the perfect solution to those sticky situations where the stabilizer must be hooped or the item you are embroidering needs to be stuck down for design placement! Never get stuck with an item you cannot hoop ever again! To help get you started, we are also including a FREE Floriani Signature Design Collection!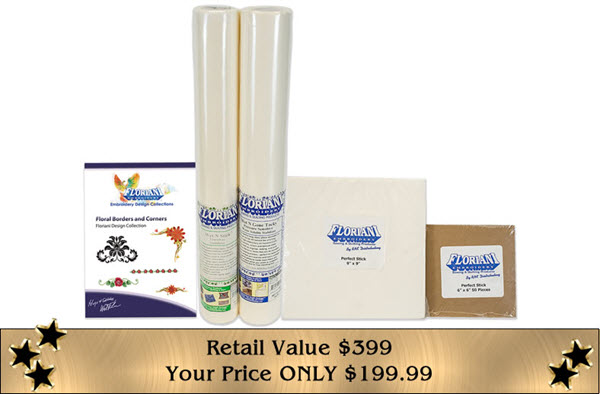 Bundle Includes:
Floriani Wet N Stick Tearaway 20" x 10yds

Floriani Wet N Gone Tacky 20" x 10yds

Floriani Perfect Stick 9" x 9" (50 Pre-Cut Pieces)

Floriani Perfect Stick 6" x 6" (50 Pre-Cut Pieces)

Floral Borders and Corners Design Collection