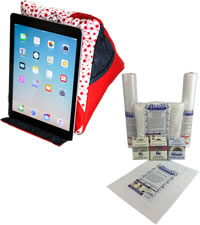 Floriani Hands On Stabilizer Bundle
Quantity in Basket:
None
Code:
FSP-FLHOBND
MSRP:
$150.00
Our Price:
$99.99
Shipping Weight:
3.00 pounds
Floriani Hands On Stabilizer Bundle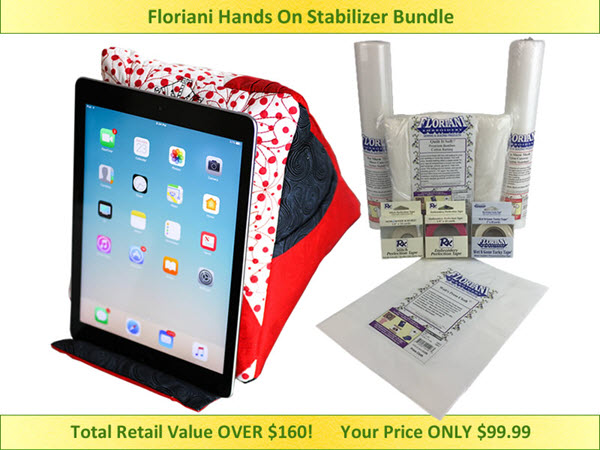 The Hands On events with Floriani and RNK have been huge hits with everyone whose attended them! Now for the first time ever, RNK is offering a stabilizer bundle built around a project from those events! The incredible Reading Pillow project that event attendees have adored can now be yours along with all the stabilizers needed to complete it! The bundle does not include thread or fabrics, but complete instructions are included. Choose your own fabrics and thread to make each pillow uniquely your own!
Bundle includes:
• Reading Pillow Project Instruction CD
• Floriani's No Show Mesh (white), 15" x 10yds
• Floriani's No Show Fusible Mesh (white), 15" x 10yds
• Floriani Quilt It Soft Batting (Bamboo/Cotton), 60" x 1yd
• Floriani Pressing Cloth, 14" x 28"
• RNK Embroidery Perfection Tape, 3/4" x 20 yds