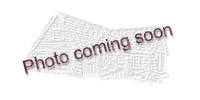 Solid 100% Pashmina Shawl - Blue
Quantity in Basket:
None
Code:
PASH-S-BLU
MSRP:
$39.95
Our Price:
$29.95
Shipping Weight:
1.00 pounds
Pashmina Shawls are all the rage today. These wonderful 100% Pashmina Shawls are ideal for embroidery and they are wonderful to wear with a coat or your favorite sweater. Check out our Paisley Pashmina Shawls for ideas on how these can be made into a beautiful skirt! The pattern is free when you purchase 3 or more 100% Pashmina Shawls! Also, these 100% Pashmina Shawls are perfect for Jenny's Perfect Poncho as shown in Creative Expressions Issue #?.
Shawls measure 27" wide by 72" long including a ?" fringe.