SAVE SPACE , TIME and MONEY!
5 Devices in 1 unit
Adult Board
Youth Board
Infant Board
Sleeve Board
Extension Arms for extra large garments
Save Space -- 5 Devices in 1 unit - This device only takes up a 30" X 30" counter space.


Save Time -- Quick and easy to convert to other size shirt boards which will speed up your production.


Save Money -- The most cost effective device in the industry due to its ability to work with all sizes of hoops & garments without having to purchase additional attachments or unit.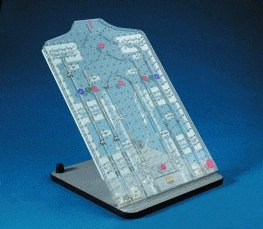 The All In 1 Hooper adult & extra large settings accommodate standard small - medium - large - extra Large to 4-5-6XL's .The device angle is upright at about a 45 degree angle which will give you a good natural feel while hooping.This device will work with shops of all sizes.


Placement -- Quality is a priority for any embroiderer, and the All In 1 Hooper gives embroiderers the tool they need to assure the correct design placement every time. No more measuring, marking, aligning or even hooping flat on a table.


Consistency -- The All In 1 Hooper comes with a design placement card to give you the ability to record the exact hole locations for future and repeat orders. Your customers will be satisfied with your precise alignment everytime.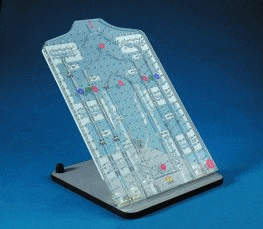 The All In 1 Hooper sleeve board doesn't just do sleeves. This board can be used for non-wearables, pockets, bags, the back or sides of caps and more. A great feature for every embroiderer.


Ease of Use -- In a matter of seconds the All In 1 Hooper adjusts from one board size to the another. The sleeve board will help you with those hard to hoop items such as sleeves, bags, totes, pockets, non-wearables and more. The All In 1 Hooper stands alone in the industry for ease of use.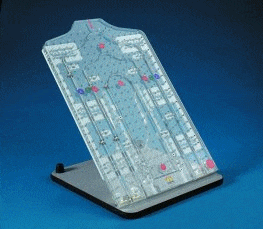 Use the Junior board for smaller garments and give every order the consistency and design placement they deserve. The All in 1 Hooper makes the difficult task of hooping smaller sized garments as easy as adult sizes.


No Limitations -- The All In 1 Hooper is the most versatile device in the industry. From toddler and junior sizes all the way up to those 2XL's to 6XL's garments, the All In 1 Hooper has you covered.

Newsletter
Coming Soon! Please check back!